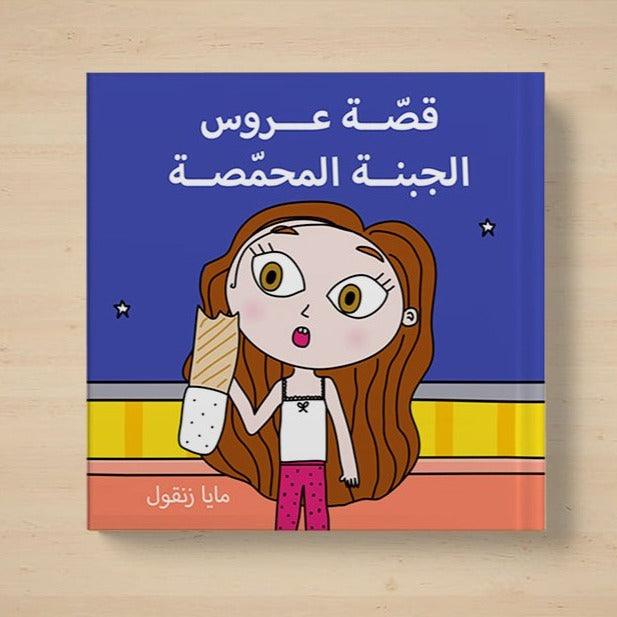 The Story Of the Grilled Cheese Sandwich - قصة عروس الجبنة المحمصة
As you know, 2020 was a difficult year for us all, but especially for children in Lebanon. Their life was turned upside down, and basic things like feeling safe, playing with other children, and discovering their surroundings, became forbidden to them.
This is why I decided to publish my first children's book: "The Story Of The Grilled Cheese Sandwich" (قصة عروس الجبنة المحمصة)
The book is based on a story I tell my 3-year old daughter at dinnertime, and she loves it and finds it very funny. I'm hoping the book will bring a smile to other children her age, too! It tells the story of a little girl who traveled the world through the grilled cheese in her sandwich that kept stretching, stretching, and stretching!
The book's purpose is to widen the imagination of children, to help them travel outside the confines of their homes during these tough times, and to support them in dreaming for a brighter future.
By buying this book, in addition to supporting my work as an illustrator, you will be supporting the Lebanese community with the following:
With every book you buy, I will donate a copy to an underprivileged child
All proceeds of the book sales will go towards buying gifts from local Lebanese manufacturers, and donate them to underprivileged children this December. Gift distribution will be facilitated with the help of the NGO Right To Play, and gifts will be purchased from manufacturers Bildits and OTO.
You will therefore be supporting a child to engage in play, which is essential for their development. Being warm this winter and having food on the table are, of course, essential, but for children, having the chance to play is just as important.